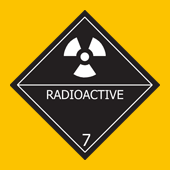 Course Booking and Details:
Course Outline:
A one-day awareness study of the full range of global and national controls affecting RAM transport. Learn the basic tasks and duties faced by you and your company. Understand the jargon, identify the systems and recognise safe transport and consignment systems.
Who should attend:
Anyone who wants to gain a broad understanding of RAM transport controls. Suitable for all levels.
Purpose:
To provide an awareness of the key elements of RAM transport controls to:
Those who are new to the industry who will find value in this module as a first step towards developing the skills and understanding needed to carry out the duties laid down in the various regulatory texts.
People involved in RAM transport who are uncertain of the overall framework of responsibilities within which they operate. They will benefit from identifying the roles and duties of all parties to a transport movement.
Established staff who will benefit from confirming that their systems and procedures are in line with the latest regulatory requirements.
Staff on the periphery of RAM transport in both senior and junior roles who will gain an insight into what tasks are faced by their transport colleagues.
Study time:
One day.
Basic study text:
2019 ADR Agreement.
The text is not studied in detail but is available to confirm and illustrate the systems discussed during the day.
Attainment level:
An awareness of the factors involved in safe and secure RAM transport. This will meet the requirements for Awareness training laid down in the United Nations Model Regulations, the modal texts and in the IAEA Regulations SSR-6 (2012).
Test method:
Ten question multiple choice test at the close of the training day.
Certification:
Awareness competence.
Course entry requirement:
None.
Study topics:
Legal duties: duty holders, authoritative texts, enforcement agencies
Nature of RAM: units of measure, activity, hazards, contamination, fissile material
Classification of RAM: LSA, SCO, LDM, special form, fissile, TIs, CSIs
Packaging of RAM: Package types, testing and approval, authorised markings
Identification of RAM: nature of propershipping names and UN numbers
Marks, labels and placards: package, container and vehicle requirements, categories
Transport documents: content, information for carrier, declarations, notifications
Contingency plans: emergency arrangements, consignor/carrier/driver duties
Assurance systems: quality assurance, compliance assurance approvals
Protection: routine insurance, nuclear material insurance, transport security
Modal duties: duties unique to particular transport modes – road, sea, air and rail.
Venue:
Mercure Norton Grange Hotel and Spa, Greater Manchester
Address: Manchester Road, Castleton, OL11 2XZ, Rochdale, UK; Tel : +441706/630788