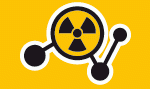 Date:
Thursday, October 8, 2020
Date :
Please click "Read more" for a status update
Course Booking and Details:
Current Status
This classroom based course will not be available at this time. For several years we have been working on a project designed to offer online versions of our various classroom training courses. We anticipate that the first modules will be launched in the next few weeks. The first module will be the online version of our Level 2 Road Consignment and Transport module. This will be followed by the online version of our Level 1 Foundation module. Other modal modules will follow in the order RID (Rail), IMDG Code (Sea), ICAO/IATA (Air) and Classification (SSR-6).
Please register an interest in receiving a notification of the release of these modules by emailing us at: ram@class7.co.uk
It is our aim to recommence classroom based courses if and when conditions permit.
Course Outline:
This one-day module studies the processes and mathematical calculations within the regulatory controls covering material classification for all modes of radioactive material transport. This hands-on purposeful training provides practice in the working and application of the mathematical formulae and operational routines used to classify radioactive material for transport.
Procedures and calculations are studied related to:
Basic radionuclide values
Mixed radionuclide calculations
Determination of Low Specific Activity, LSA, grouping
Determination of Surface Contaminated Object, SCO, grouping
Determination of fissile exceptions
Determination of conveyance activity level limits
Delegate numbers for this module are restricted to ensure that adequate personal attention can be provided to all students.
NOTE: Much of the subject matter contained in this module is included in the syllabus for the RamMaster Level 3 module. This stand alone Class 7 module is offered for those who require the competence to consign packages containing mixed radionuclides, LSA/SCO material, and fissile excepted items but who do not require the Advanced Skills provided by a Level 3 study.
Who should attend:
All those involved in making judgements associated with the consignment of packages containing LSA/SCO material, mixed radionuclides or fissile excepted material for the power, defence and radiopharmaceuticals industries, University staff, Health Service professionals, Industrial Radiographers, non-destructive testing personnel.
Purpose:
To provide the skills required to successfully perform the tasks associated with A1/A2 value calculations and other judgements related to the classification of radioactive material for transport.
Study time:
1 day.
Basic study text:
IAEA Regulations for the Safe Transport of Radioactive Material, SSR-6, 2012 Edition, (2018 edition if released).
Attainment level:
Proven ability to make the calculations and appropriate operational judgements associated with the classification of radioactive material for consignment on a global basis.
Test method:
Two hour written examination involving calculations and procedures covering all aspects of radioactive material classification at the close of the course.
Certification:
Radioactive Material Classification for Consignment, Basic Skills.
Course entry requirement:
Level 1 test pass or equivalent level of knowledge and experience plus Level 2 Road Consignment and Transport examination pass.
Study topics:
The concept of A values.
Identifying A values.
The concept of radionuclide mixtures.
Calculating A values for radionuclide mixtures.
Calculating LSAI/II/III thresholds.
Determining SCO groupings.
Determining fissile exception qualification.
Determining conveyance activity limits.
Venue:
Mercure Norton Grange Hotel and Spa, Greater Manchester
Address: Manchester Road, Castleton, OL11 2XZ, Rochdale, UK; Tel : +441706/630788